Christmas tree ornaments
We offer a broad range of beautiful hand-painted Christmas Tree ornaments. Each one is special, reflecting the care and attention of its designer and decorator. We say a resounding "No!" to mass-produced factory goods in this section!
If a beautifully decorated Christmas Tree is what you're looking for, then this section is for you.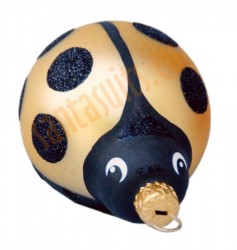 Gold ladybird ornament
Ladybird-shaped ornament. Gold version, matt paint. Height 8 cm.…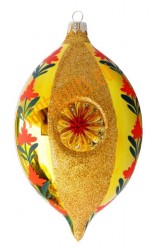 Gold tipped ornament
Beautifully decorated ornament, classic elongated shape. Gold version. Height 16 cm, diameter 10 cm.…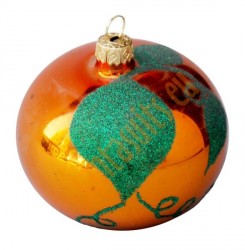 Pumpkin ornament
Pumpkin ornament. Height 8 cm.…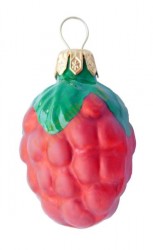 Berry ornament
Berry ornament. Height 5 cm.…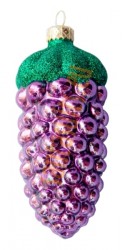 Grapes ornament
Bunch of grapes ornament. Height 11.5 cm.…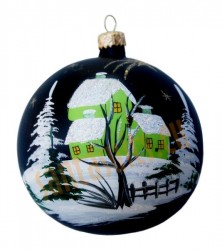 Hand-painted ball ornament, design 12
Beautifully decorated black ornament, classic ball shape, with a winter scene and the Star of Bethlehem. Diameter 10 cm.…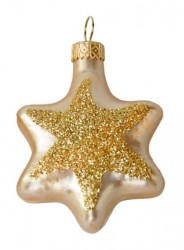 Star ornament
Gold star-shaped ornament. Decorated in gold brocade. Height 6 cm.…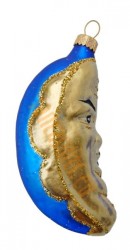 Crescent moon ornament
Crescent-shaped moon ornament. Height 8.5 cm…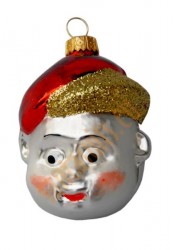 Boy ornament
Ornament in the shape of an urchin's head, with a red cap. Height 8 cm.…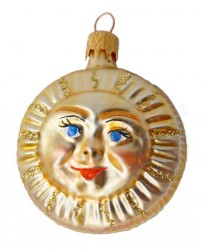 Sun ornament
Golden sun-shaped ornament. Height 6 cm.…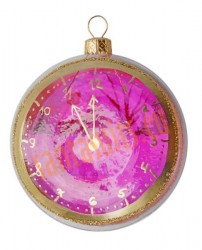 Pink clock ornament
Clock-shaped ornament (pink version). A clock face on one side, and winter landscape on the other. Diameter 8.5 cm.…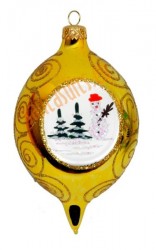 Gold picture-frame ornament
Beautifully decorated ornament, classic elongated shape. Gold version. Diameter 8 cm.…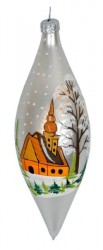 Long silver ornament
Beautiful stretched ornament. Silver with a winter scene. Height 19 cm.…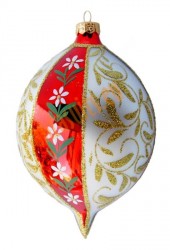 Red & silver tipped ornament
Beautifully decorated ornament, classic elongated shape. Red and silver version. Height 16 cm, diameter 10 cm.…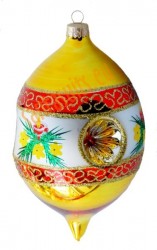 White & gold tipped ornament
Beautifully decorated ornament, classic elongated shape. White and gold version. Height 16 cm, diameter 10 cm.…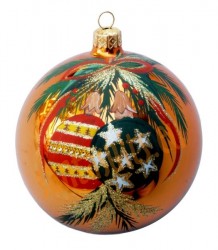 Hand-painted ball ornament, design 18
Beautifully decorated orange ornament, classic ball shape, with a festive garland. Diameter 10 cm.…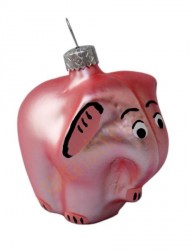 Pink little elephant ornament
Elephant-shaped ornament. Pink version. Height 6 cm.…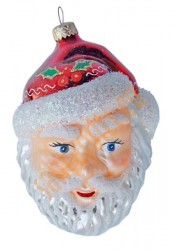 Santa's head ornament
Ornament in the shape of Santa's head. Height 12.5 cm.…